OBERTO BEEF JERKY

OBERTO BEEF JERKY — DON'T BE A SIDEKICK.EAT LIKE AN ALPHA.
When guys are buying beef jerky, they are following some sort of unique instinct for the dumb and hungry. We wanted to tap into that same level of male-instinct-meets-boyhood-insecurity with a campaign telling guys to stand up and claim their place as the alpha, before they end up as someone's sidekick.
The next time you're hanging out with your buddy, ask yourself, "Who's the alpha and who's the sidekick?" It might not make you crave beef jerky, but it's one of those thoughts that, once in your head, is hard to shake.
---
TV
"LIPPER"
"WOODSY"

"I COULD GO"

---
PRINT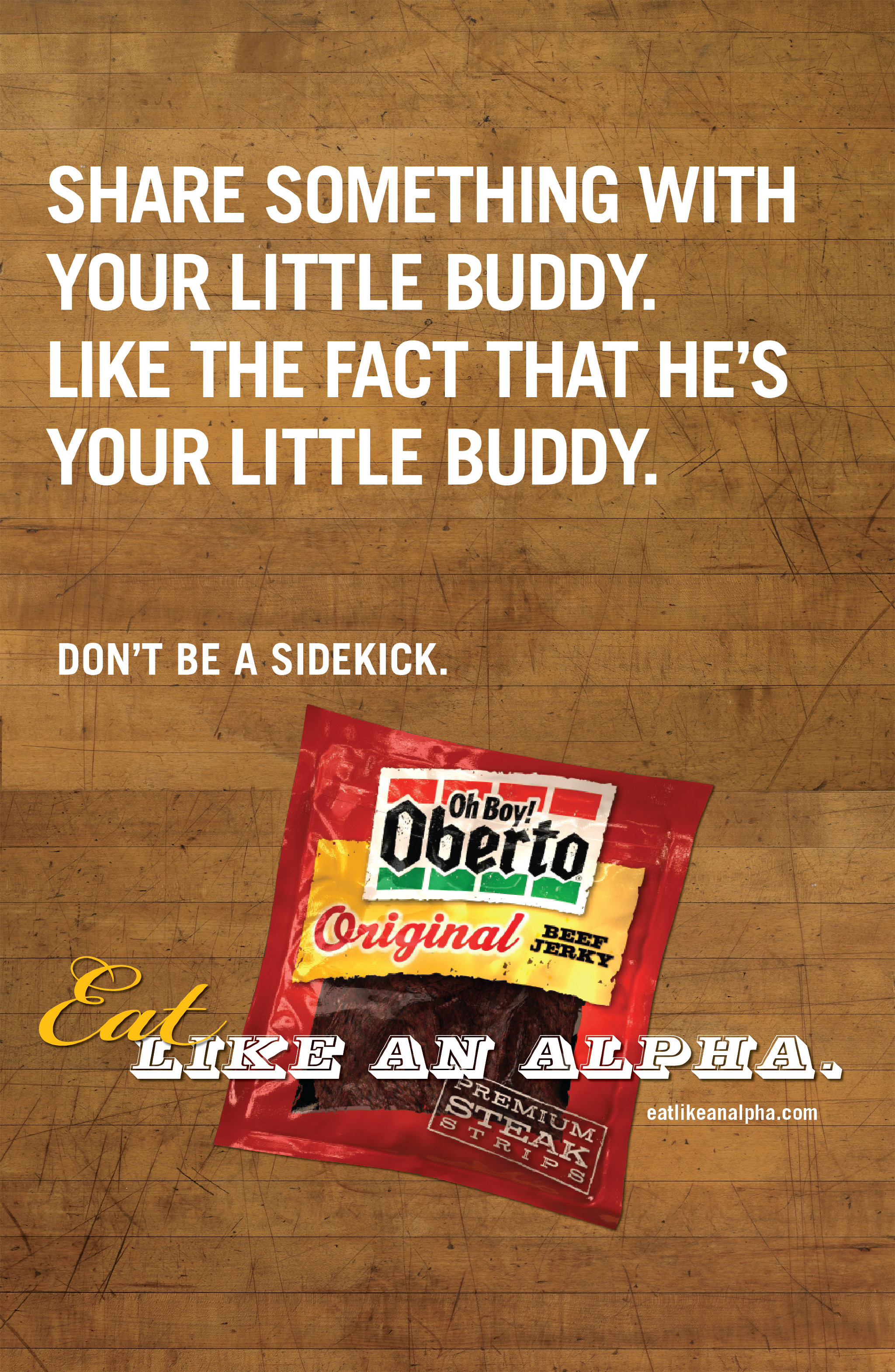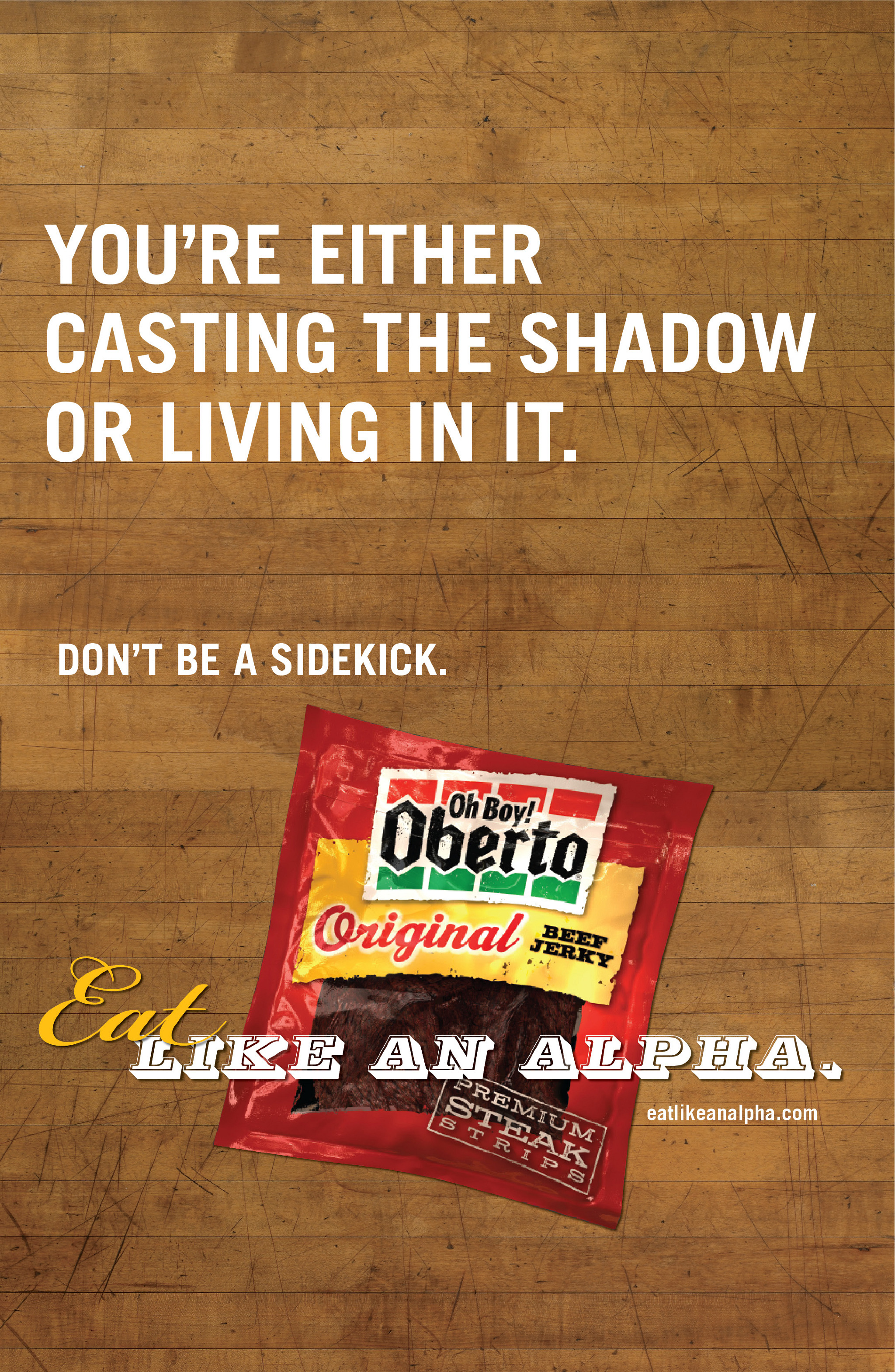 Complimentary point of purchase Alpha based greeting cards let sidekicks know how lucky they are to get to hang.





Sponsored public golf course cards prompted guys to claim their alpha status.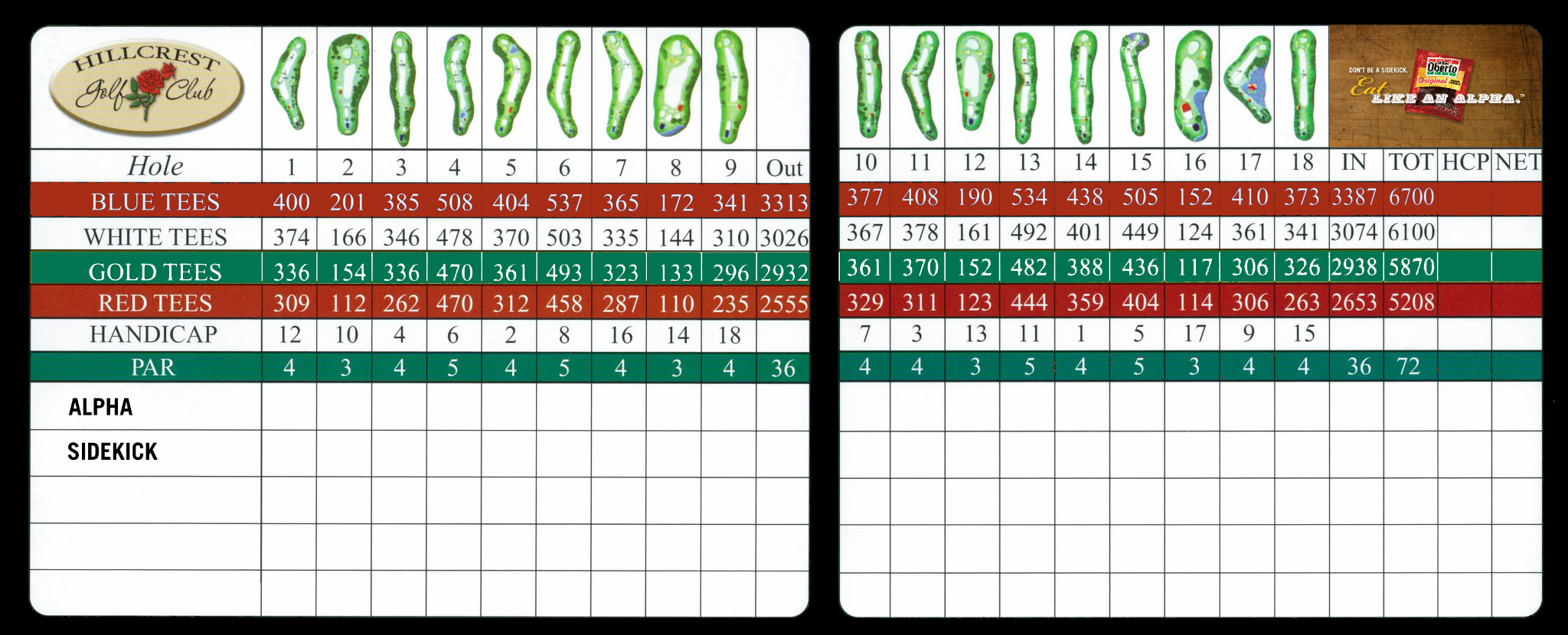 Every purchase came with a "Sidekick Size Bag" filled with jerky to establish dominance over your friend. This worked as a nice solve to Oberto's "leftover jerky shake, gone to waste" factory problem.
Last thing. I swear. We created a sub-brand, Trusty by Oberto, "The perfect apparel to cover the little guy's back that's always got yours."