HONDA SOCIAL


CIVIC 50TH
The Honda Civic, one of America's most popular vehicles, was turning 50. Our challenge was creating a social campaign that celebrated not just the car but the half-a-century of culture that went with it. Our best bet was to hand the keys of the celebration over to the Civic fans themselves. In the interest of time, I've bolded the results below. Otherwise, check this out!
---
CIVIC CASE STUDY VIDEO
---
To kick things off, we called all 11 gens of Civic fans into action with a 🌎 call for UGC (a convenient solve for a company w/ no usage rights to past Civic assets 🤫). Want your Civic to be part of our 50th-anniversary 🥳 on social? Great, @ us and post it!
UGC photos immediately began posting, with fans sharing their favorite Civic memories across all platforms, sparking passionate debates like which model was "the best Civic ever." 💪🏆
---
IG POST
---
SOCIAL VIDEOS
---
Finally, using more UGC, we dropped a series of digital wallpapers repping each gen, allowing fans to rep their favorite Civic era on their favorite platforms.
DIGITAL WALLPAPERS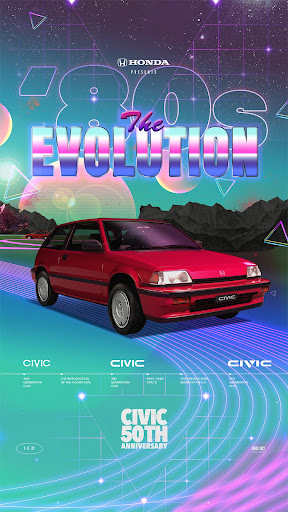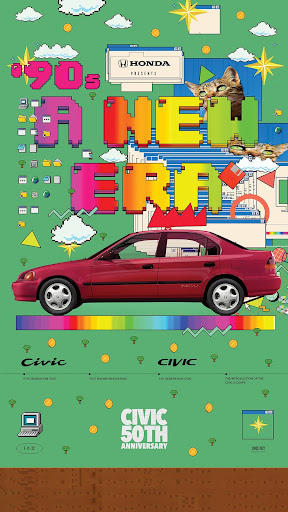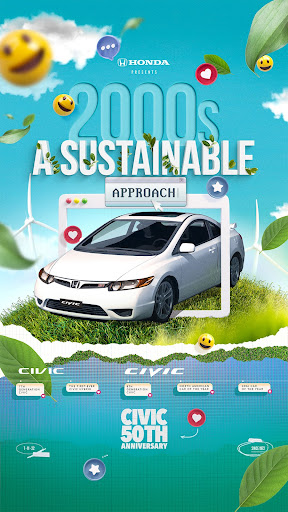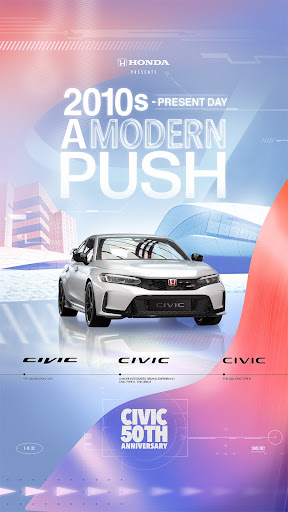 RESULTS
Die-hard Civic fans joined us worldwide to show their unwavering Civic love and support, posting more than
800 UGC submissions
while tallying over
4MM views
,
20.5MM impressions
, and ⬆️ engagement on Honda social by
over 55%
.