ESPN BASKETBALL GAMEDAY


ESPN — BASKETBALL GAMEDAY
The quickest way to get up to speed on college hoops is to tune in to ESPN Gameday. The more fans watch, the more it shows. In their understanding, in their attitude, and in this campaign, on their body, like a rash. A rash of honor.
---
TV
"FREAK"
"DATE"

"JACUZZI"

---
ON CAMPUS PROMOTION
Basketball Gameday wasn't nearly as popular as Football Gameday, so we created a promotion to get students excited about the on-campus pre-game shows.
The idea was simple: Save Your Voice for Gameday.
Before ESPN Basketball Gameday visited a campus, we'd distribute custom "team-biased" flyers and e-mails to both colleges playing that weekend. Flyers included notecards to help students save their voices for Gameday.
UCLA Flyer/Email
We created Quiet Zones on campus.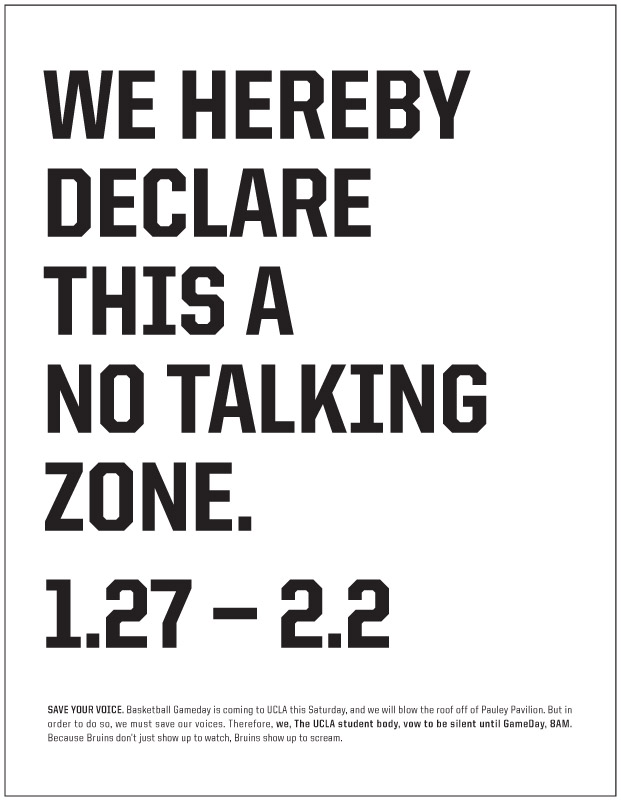 A ton of wild postings popped up around campuses, rallying support. All in an effort to "Save Your Voice," leading up to Gameday.