BIT-O-LUV DOG TREATS


BIT-O-LUV DOG TREATS — THANK DOG
We were on a tiny budget. And, our only hope of getting a bigger budget was increasing sales. So, we set out to get the immediate attention of pet retailers and consumers by pitting dogs up against every other pet.
---
PRINT


HEADLINE: NO ONE EVER woke their husband up and said,"I think the turtle hears something."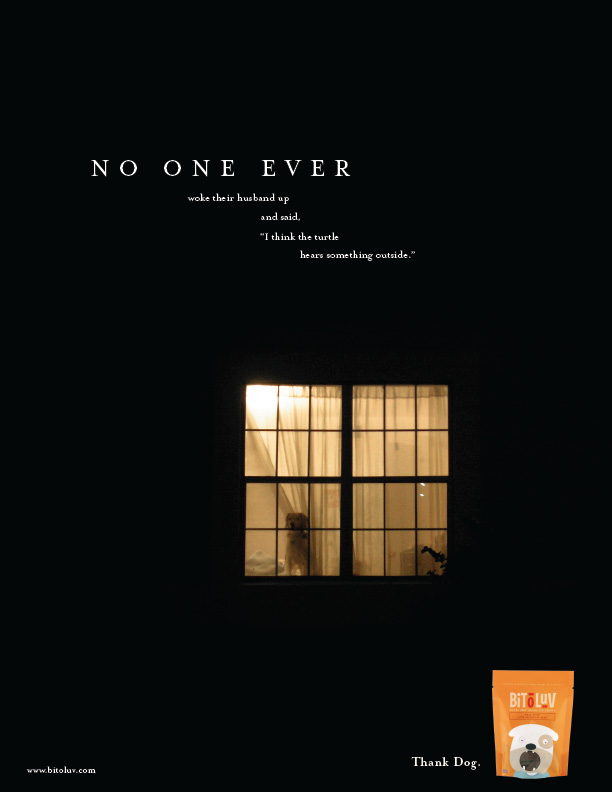 HEADLINE:
YOU CAN ALWAYS COUNT ON A PET SNAKE to eat you.
HEADLINE:
WE GO THROUGH hamsters and fish like, well, hamsters and fish.
---
ON-SITE PROMOTION
In addition to in-store posters, we placed rearview mirror clings on cars around major pet store parking lots to create an on-location interest in the dog snack.