ACURA



To launch the partnership between Acura and Thor, we branded Acura as the first official vehicle of S.H.I.E.L.D. (Think CIA on steroids).

Our S.H.I.E.L.D. recruitment campaign gave fans a complete "in-world" experience. People were enlisted as agents. Every "agent" was put through a series of interactive tests and given real life opportunities to collect intel and build their case on THOR, while rising through the ranks of S.H.I.E.L.D.



---
CASE STUDY VIDEO
---
INITIAL RECRUITMENT

We leaked S.H.I.E.L.D. confiscated materials, created recruitment videos, and took over in-room channels at hotels surrounding comic book conventions. All leading fans to the website, join SHIELD.com.


IN-ROOM RECRUITMENT





LEAKED VIDEO


To build buzz and drive traffic to the website, we built pop-up recruitment centers at comic conventions, where we issued personalized S.H.I.E.L.D. ID badges and registered agents.
We gave away over 10,000 custom ID badges. This equals a badge a minute, at every show.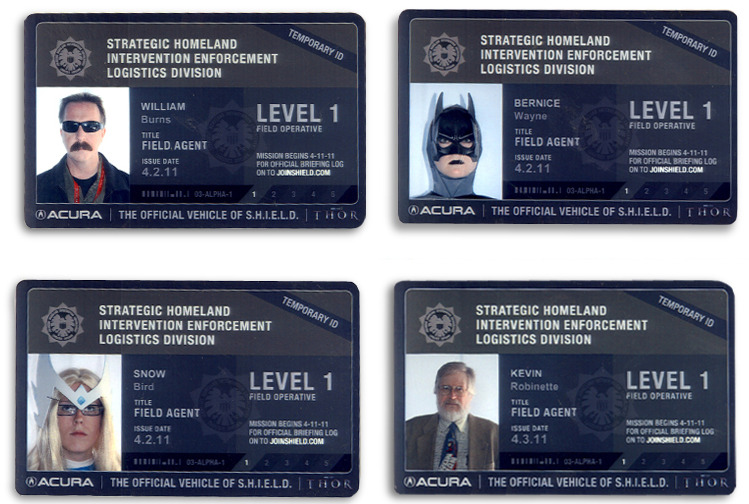 Recruitment materials integrating both Thor and Acura were handed out as people waited for their ID's.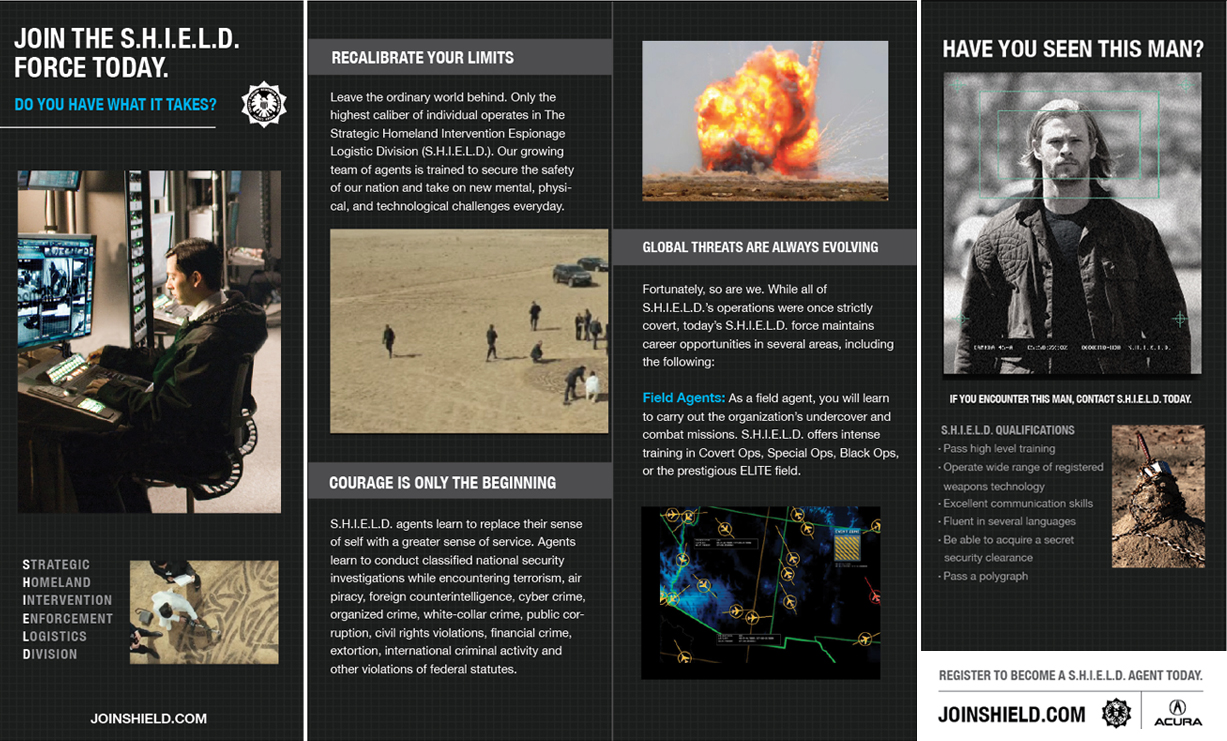 We built a custom S.H.I.E.L.D. edition Acura TL that was the center piece of the booth.
---

INTERACTIVE


Join S.H.I.E.L.D. experience site

The "in-world" site enabled users to join the S.H.I.E.L.D. organization and climb through the agent ranks. Through a series of briefings, skill tests, and special media, users uncovered the plot line in the THOR movie and the Acura brand. Vehicles with special S.H.I.E.L.D. equipment upgrades were integrated into the site.

As people move through the ranks they are rewarded by uncovering Thor's complete profile, earning S.H.I.E.L.D. gear, and getting a chance to qualify for a real world evasive driving course.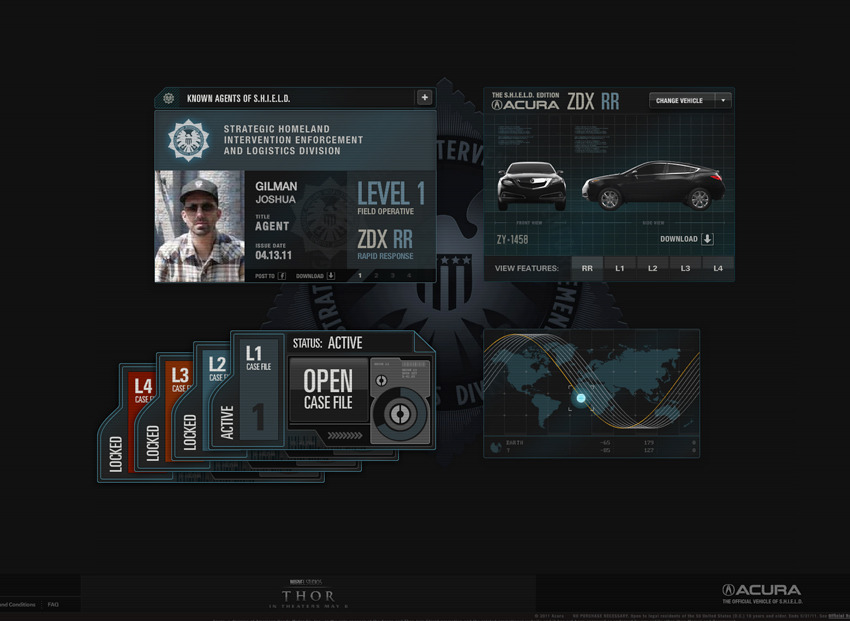 The site was set up like a desktop, where users can access files and updated media.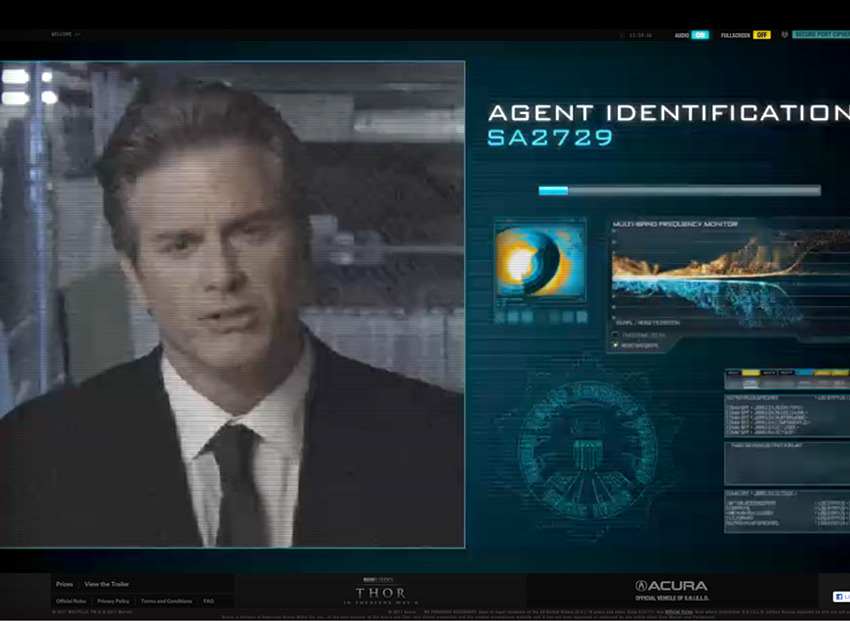 Agent briefings about the different case files are given out.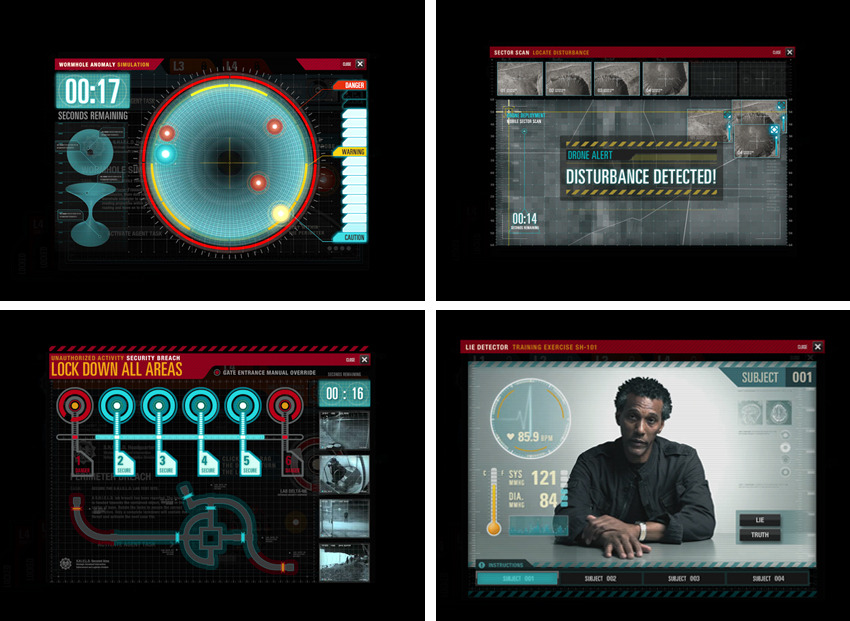 A series of tests that users have to pass in order to move up in rank. Tests include lie detection and hand eye coordination.


As users advanced in rank, they are upgraded with cooler agent vehicles. The vehicles have a bold array of offensive and defensive systems,including protective force-fields, recon-drones, and missile defense systems.


---
EVASIVE DRIVING FINALE

People who completed the top level portion of the web site were entered into a contest to qualify for a weekend at a real S.H.I.E.L.D. / Acura evasive driving course. The winners were given professional driving instruction as well as a few pointers and hot laps from the now late Indy 500 winner Dan Wheldon.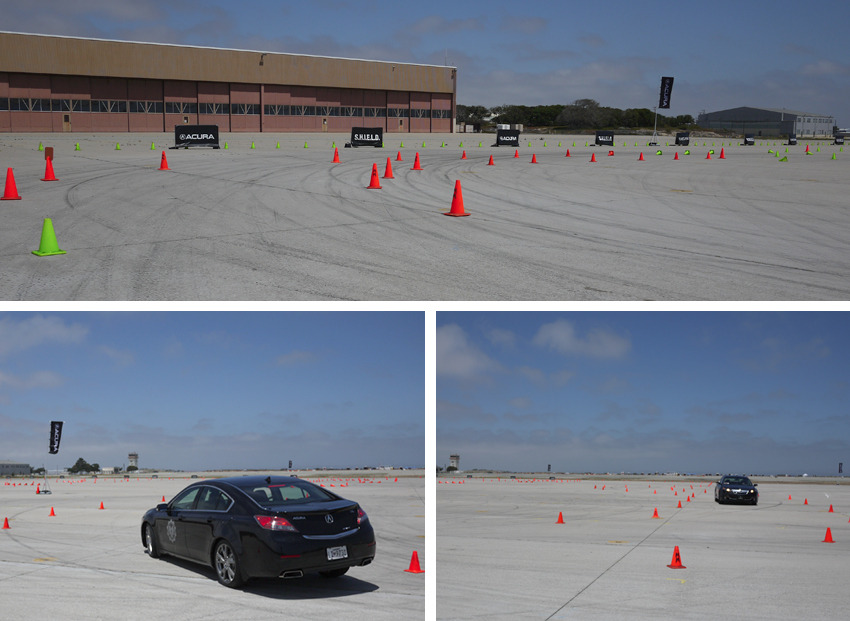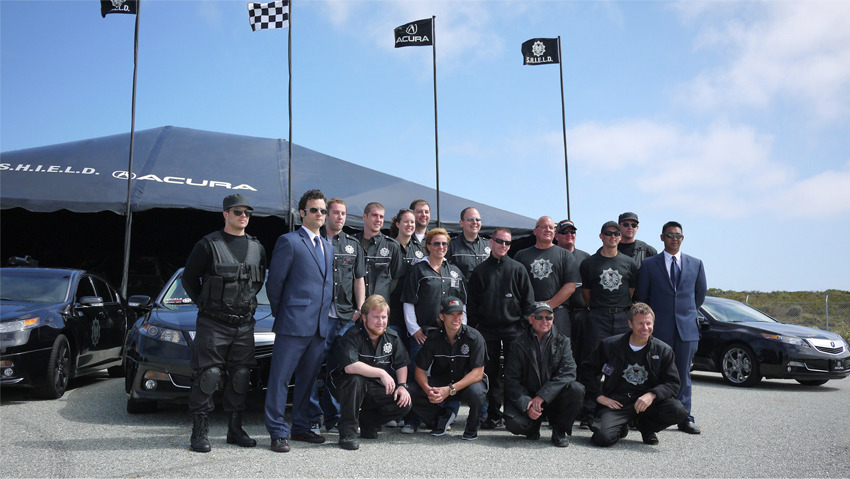 ---
TV

We utilized the more mainstream mediums to target general audiences.